!-END: CarChat24 Monitoring and Tracking Code->
Types of Toyota Oil Changes
---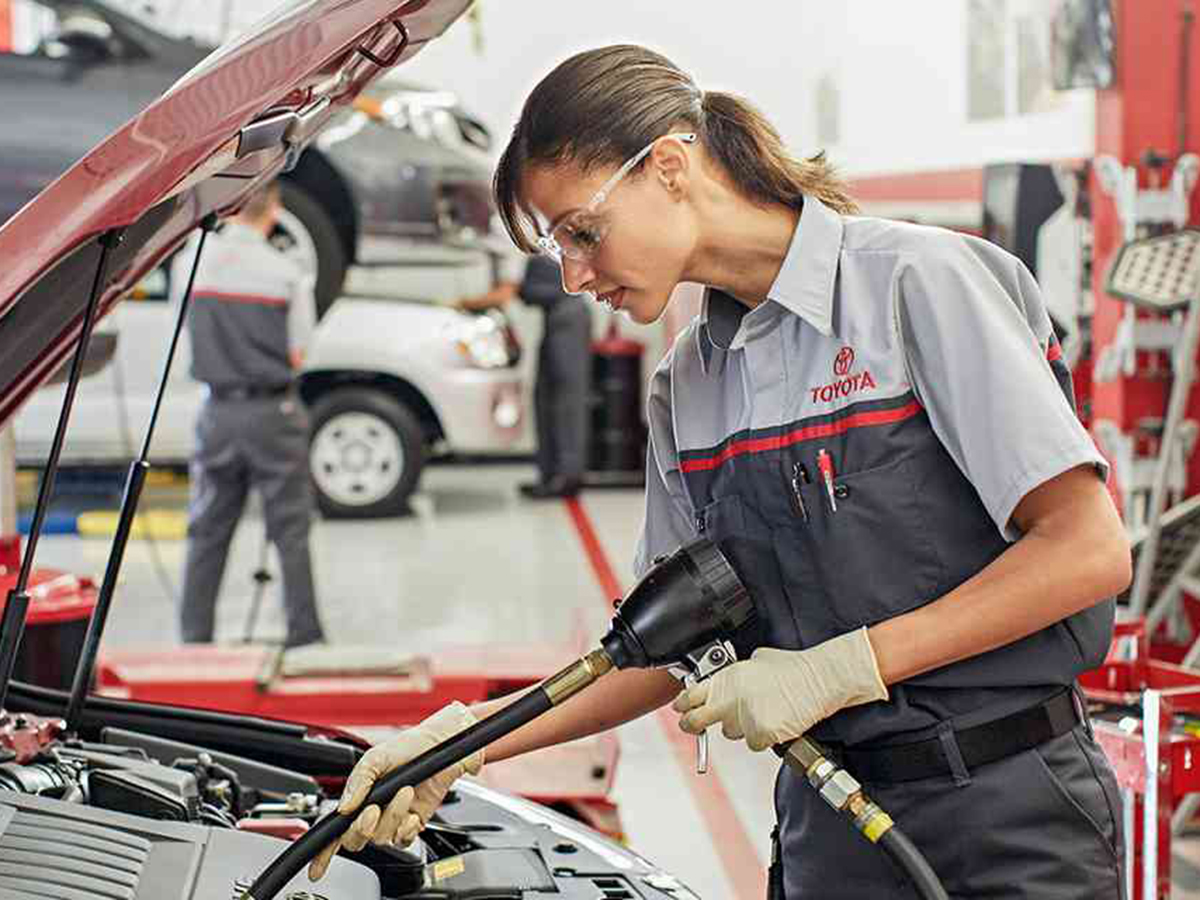 What Oil Change Service is Right for my vehicle?
Toyota is an automotive industry leader famous for manufacturing vehicles with some of the best reliability, dependability, and extended service life. Toyota is also preferred among drivers seeking to balance practicality with performance. Maintaining your world-class Toyota vehicle demands a certain degree of diligence to routine maintenance that ultimately restores vital parts known for rapid wear and tear. Engine oil is one of the vital vehicle components that we know has a short service life.
Contact Service
Schedule Service
Conventional, Semi-Synthetic, Full-Synthetic
The complexity with an engine oil change service is choice – what Type of Oil Change does my Toyota need? You have three types of Oil Change to select from:
Conventional Oil- At Freedom Toyota, we classify Conventional Oil as the foundation of all engine oil options. Conventional Oil does an excellent job lubricating and cooling Toyota engines and is recommended for many models. The key difference between Conventional and other engine oil options is the degree of refinement. Conventional Oil requires complex refinement but requires less processing compared to Synthetic options. For this reason, Conventional Oil is the most price-effective option for many Toyota drivers.
Semi-Synthetic Oil- This oil type is at the middle-ground between Conventional and Full-Synthetic because it requires additives beyond Conventional but not as refined as Full-Synthetic Oil. It is a popular option among many Toyota owners because it offers the most value by balancing price with extending the engine's protection against thermal breakdown. Semi-Synthetic will generally last longer than Conventional but not quite as long as Full-Synthetic.
Full-Synthetic Oil- This option represents the pinnacle of modern engine oil development. Full-Synthetics perform the best under extreme heat and pressure while resisting thermal breakdown the best. However, Full-Synthetic Oil requires the highest degree of refinement and contains the most detergents and additives. For this reason, it costs more but lasts longer, Full-Synthetic Oil often provides the greatest value even though it is more expensive because it lasts longer and requires less frequent oil changes.
Genuine Toyota Oil Change Service in Hamburg
One of the best ways to realize the benefits of owning a Toyota vehicle is by following the recommended maintenance schedule for an Oil Change Service found in the owner's manual. At Freedom Toyota, we take pride in offering the Oil Change Service for all Toyota vehicles in the Hamburg area. No matter if you own a Toyota Corolla in Hamburg with Conventional Oil, RAV4 in Shoemakersville with Semi-Synthetic Oil, or a Highlander in Orwigsburg with Full-Synthetic Oil, gain peace of mind when your Toyota needs Oil Change Service by only trusting the experts at Freedom Toyota.
Schedule Service
Freedom Toyota Amenities:
Beautiful HDTV's
Comfortable chairs you will want to take home
Complimentary Cookies, Donuts, and Fruit
Free WIFI
Complimentary Refreshments
Workspace areas
Brand-new Loaner Car
Valet Service
Complimentary Car Wash
---
Service Marketing & Fixed Ops SEO by